Naismith 3X3 Canada Quest
---
---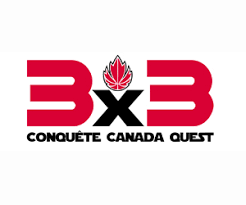 ---
REGISTER TODAY FOR THIS YEAR'S EVENT
Visit 3X3 CANADA QUEST to register.
Early bird fees in effect until June 30th only
Be a part of this exciting event in the home of the inventor, Dr. James Naismith
WANT TO BE A VOLUNTEER?
Lots of opportunities for volunteering at this event, we need help in many areas, including muscle (basketball hoops are heavy!)
WANT TO BE A SPONSOR?
There are still a few opportunities available to sponsor this event, but those are also selling out fast. Watch our Facebook page for news of confirmed sponsors in the days to come. We expect more than 600 people to attend the event from near and far. Winners from our Elite division move on to a National final in Montreal, and could compete for a spot in the 2020 Olympics! Check out our Sponsorship Package to review opportunities.